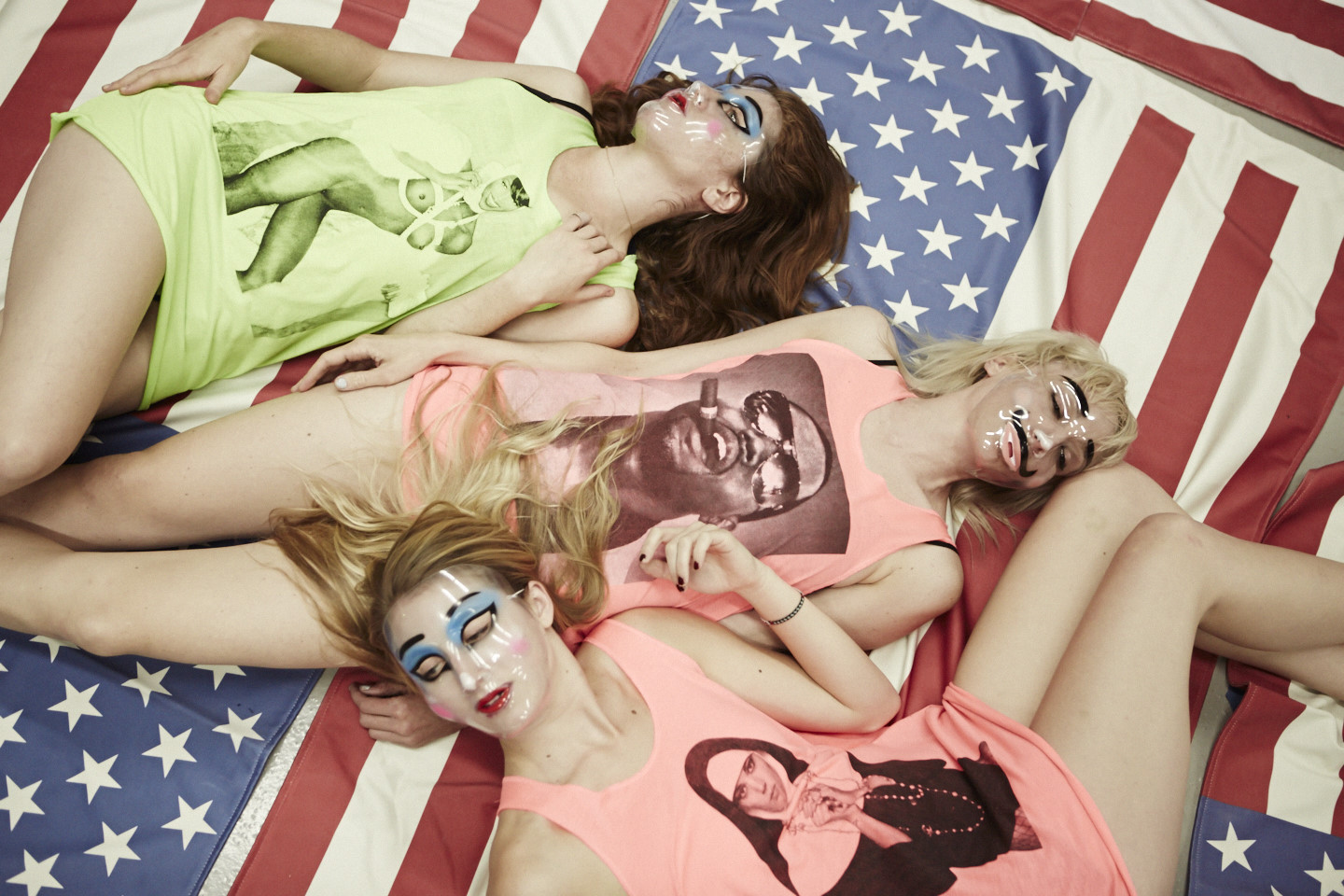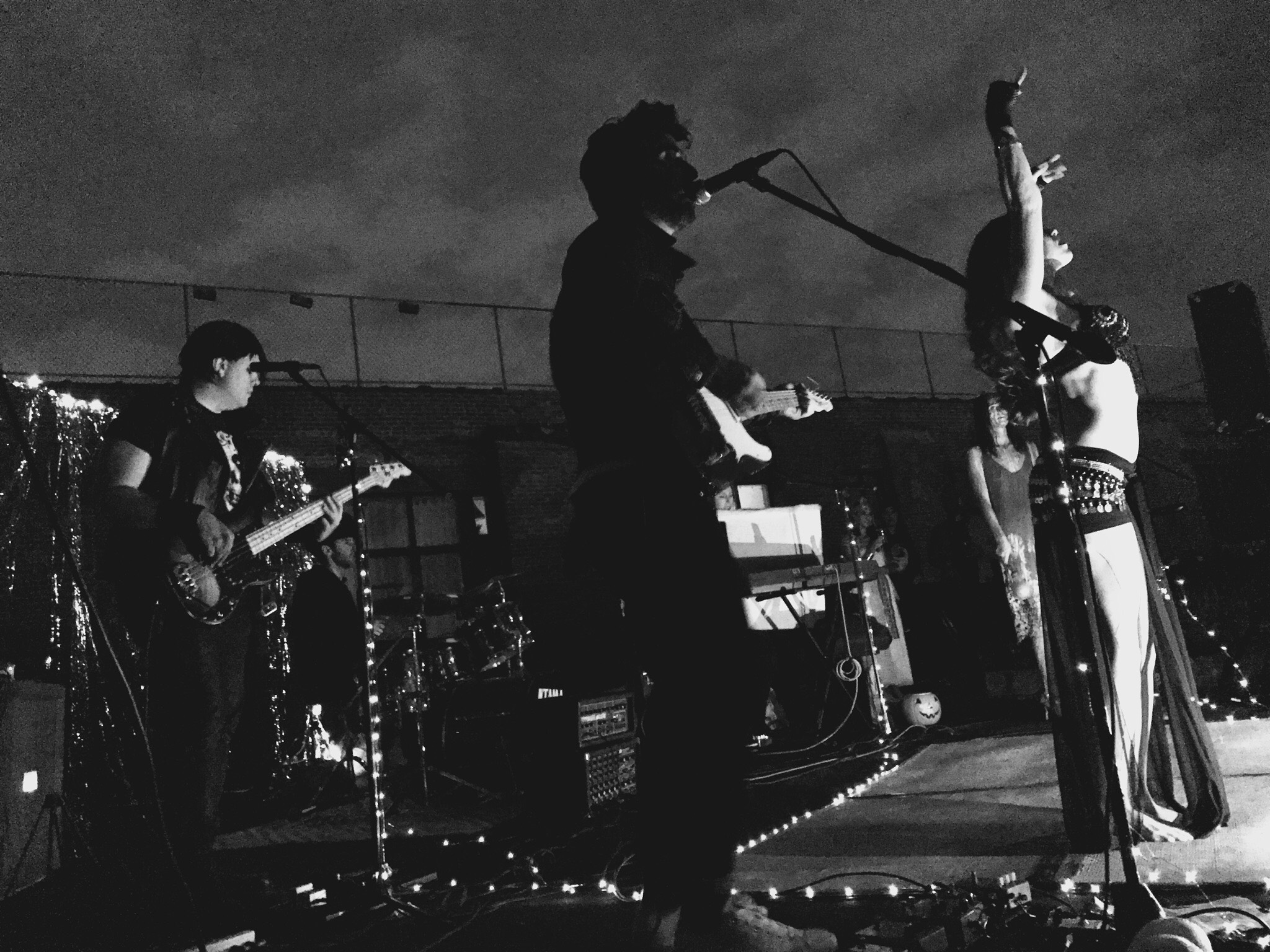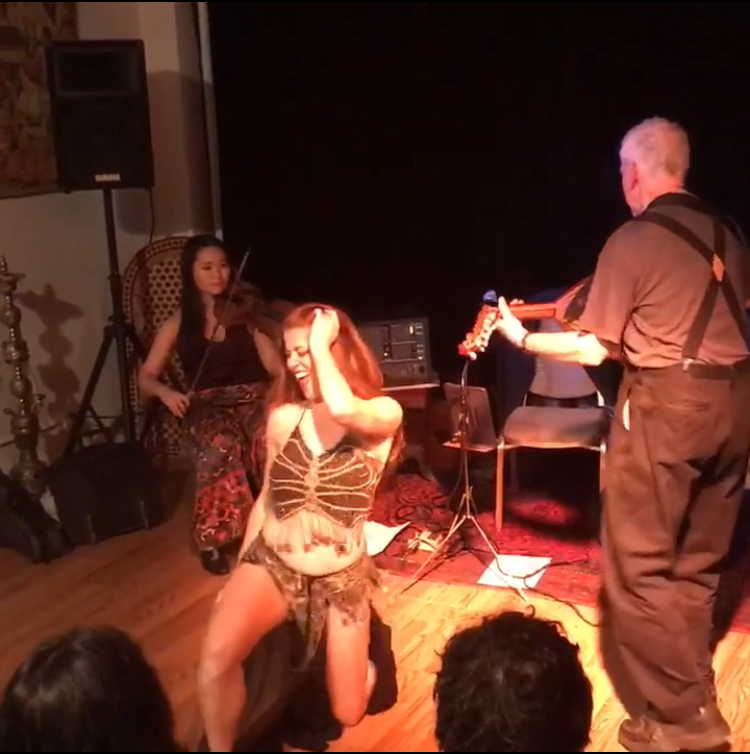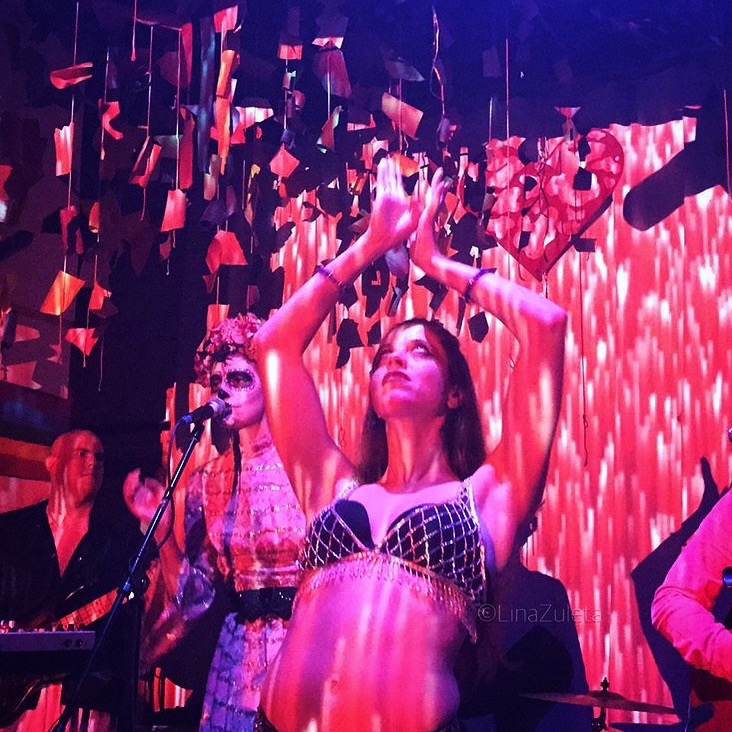 Bellydance performance celebrates physical strength and intuitive emotion.
At an early age I gravitated toward performing arts. At 9, a ballet instructor told me that my changing body would prevent me from ever excelling at ballet. I channelled my energy into musical theatre and modern dance, but found my true dance calling at Bard College, when my dear friend Allegra (Three Sisters Bellydance of San Francisco) taught me Tribal Bellydance, and opened up her troupe of real sisters to me (as the only redhead among three brunettes who looked exactly alike, we called ourselves "Three Sisters... and a cousin" whenever I performed with them). I found something that connected the dots among my interests: performance, technique, humor, and (female) community. I learned that Bellydance was created for women and by women to strengthen the female body, and celebrates every female form- seduction is a only bi-product. The dance engages audience and fellow dancers through isolated movements, deliberate facial expressions and interactive sound.
Email brooke.borg@gmail.com for booking performances or classes.
Above: "Poseidon's Children" at Brooklyn AirSpace, Williamsburg 2015.
Photograph by Sam Polcer.
Photograph by Sam Polcer.
Photograph by Sam Polcer.
With HUFF THIS! at Mercury Lounge in Manhattan, 2015. Photograph by Andrew T. Foster
Photo by Andrew T. Foster
At The Everlasting Manual Electric Show in Gowanus, Brooklyn, 2015.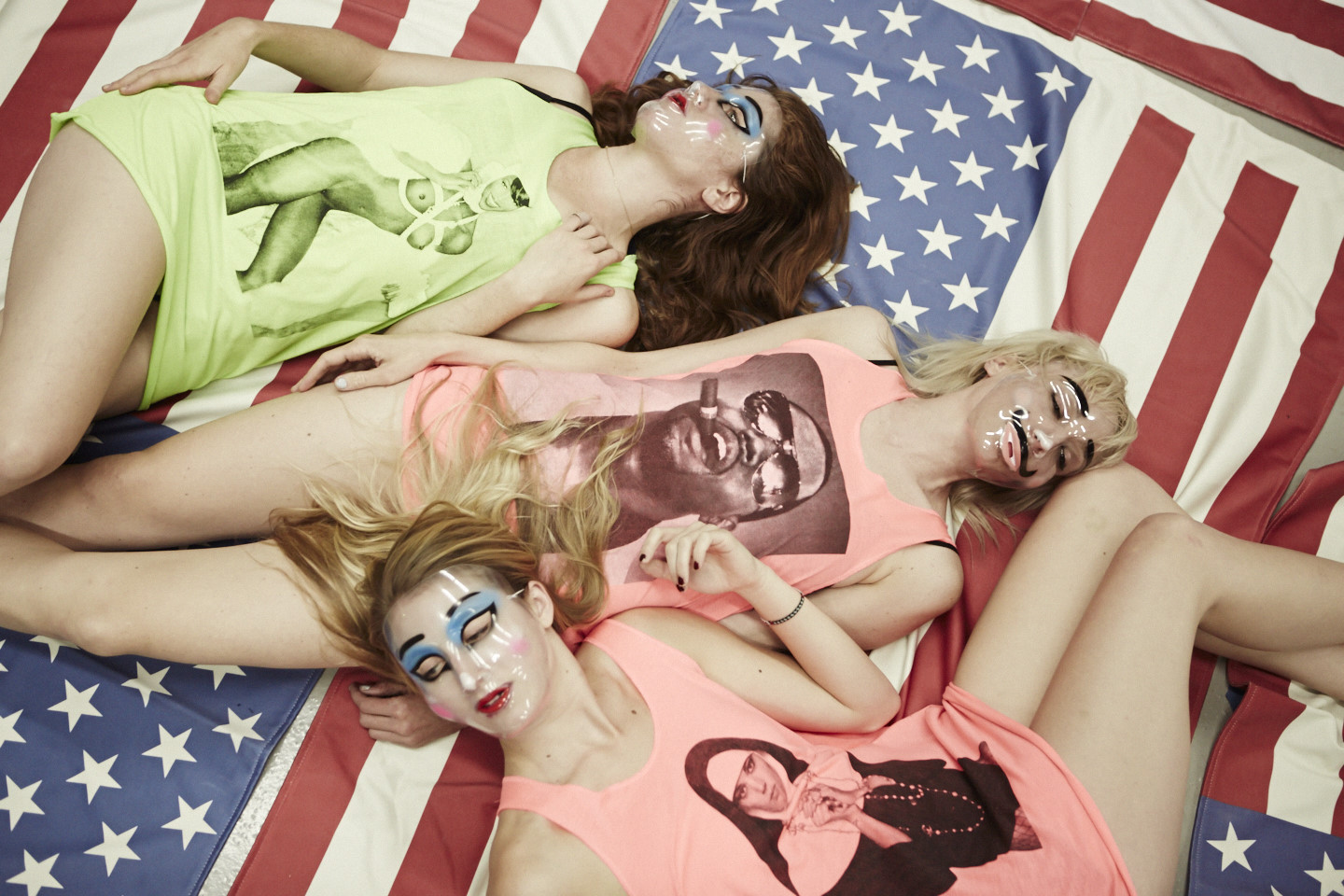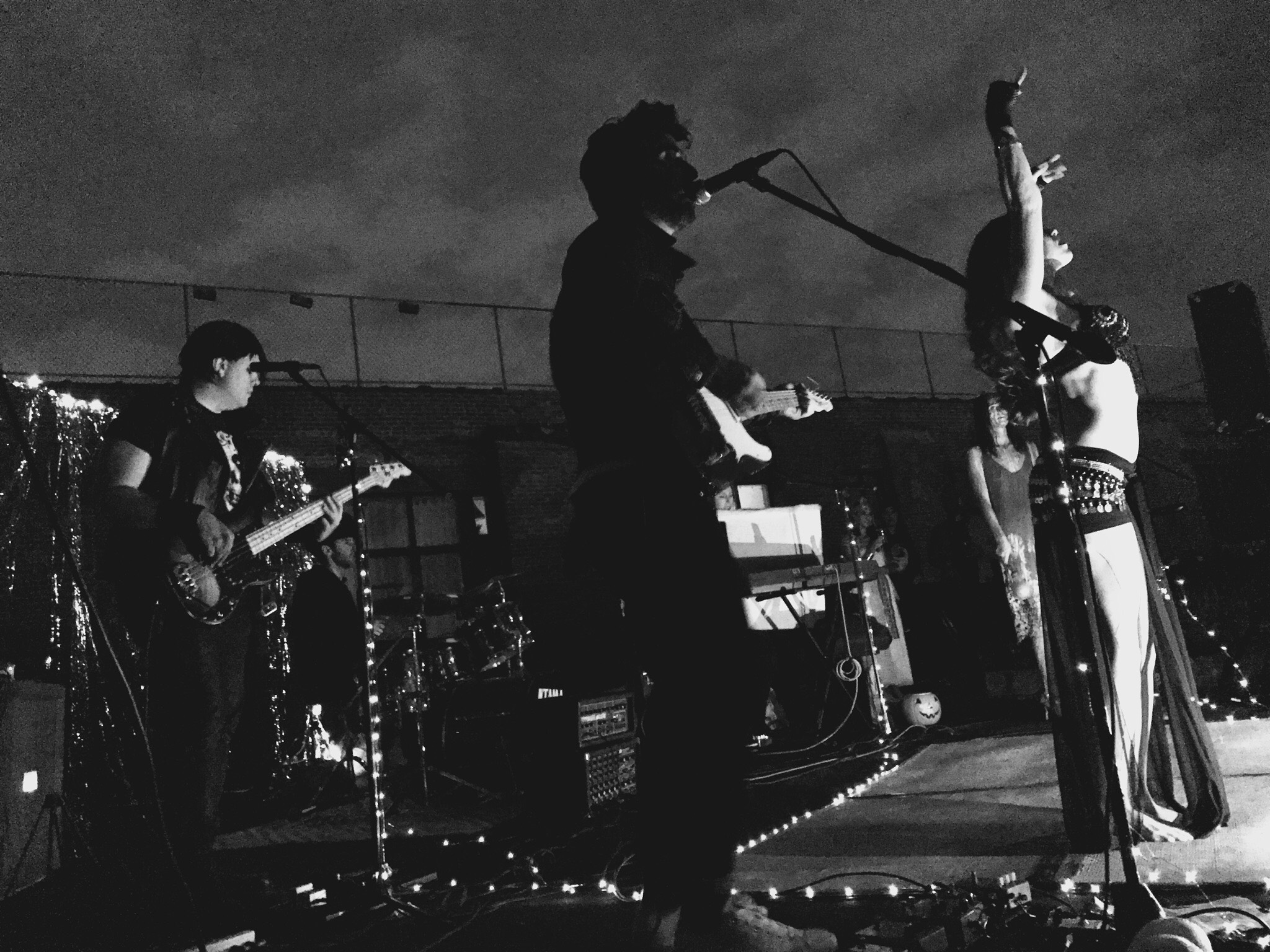 With Nightpowers, in Brooklyn, Halloween 2016.
Playing zills (finger cymbals) with The Bees Knees in Brooklyn, 2017.
With renowned Oud player Scott Wilson at Bellydance America in Manhattan, 2017.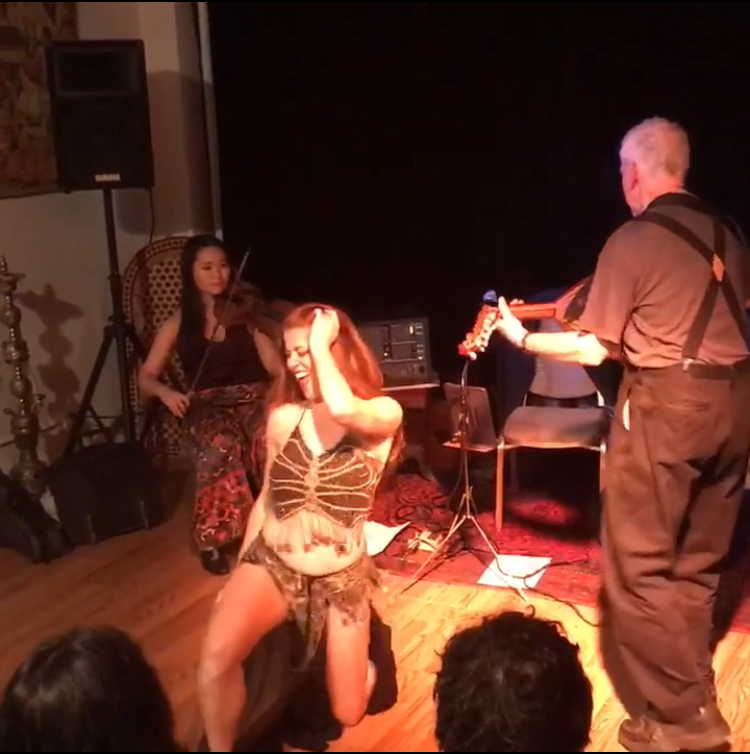 With Nightpowers in Brooklyn, Halloween 2017.