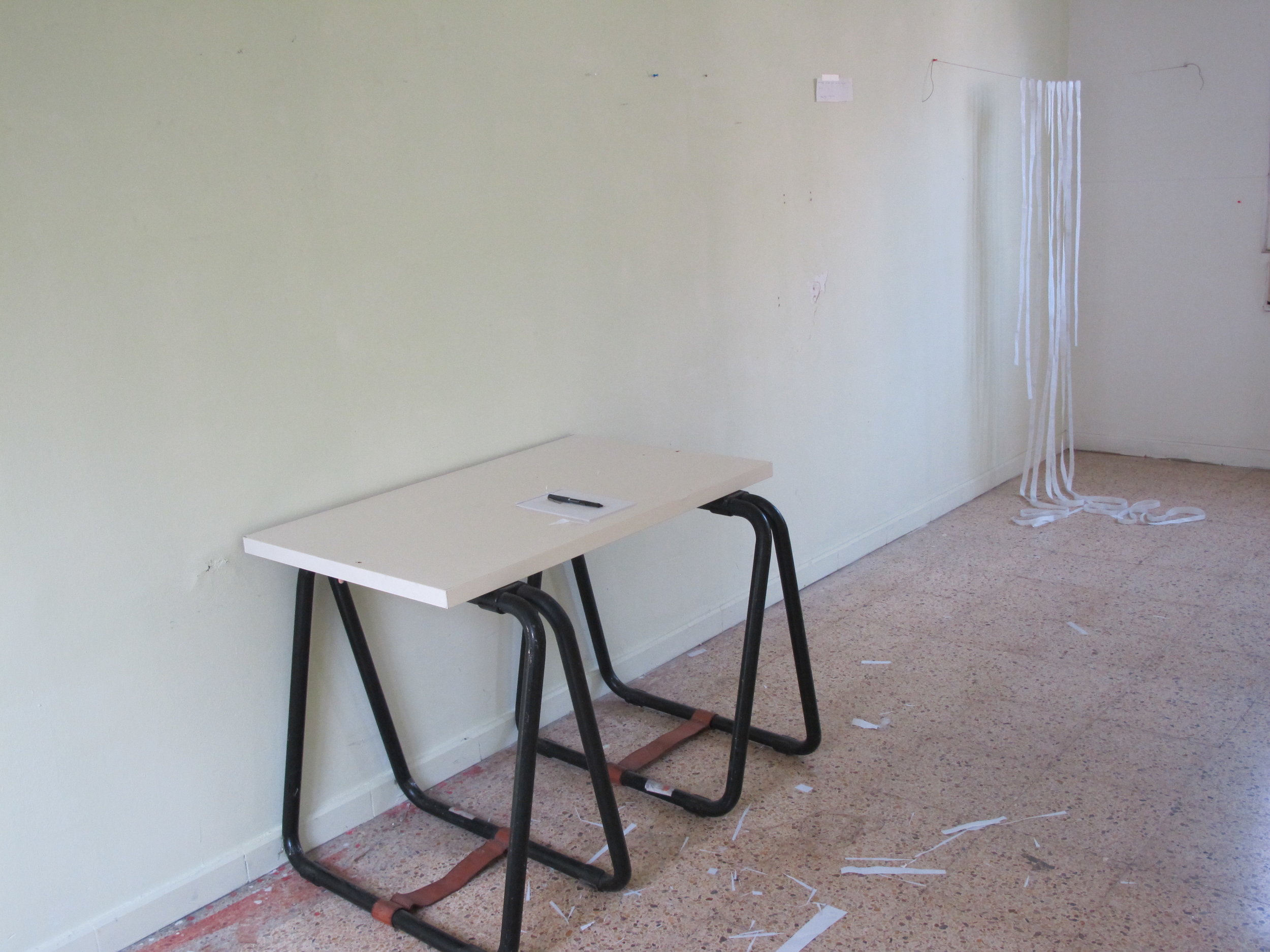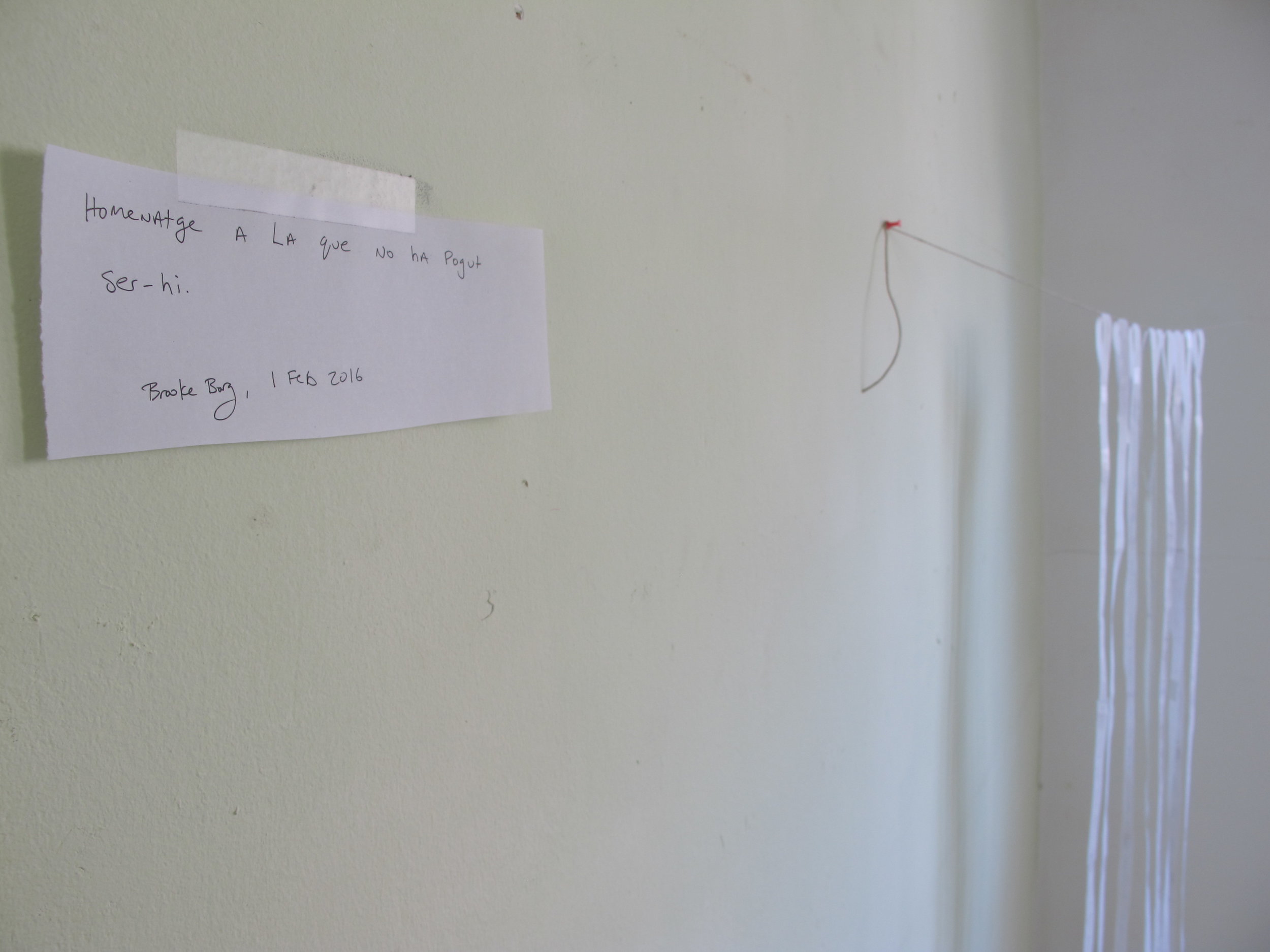 In January 2016 I held a brief artist residency at Experimentem amb l'Art in Barcelona. My studio was made available temporarily when the current resident artist took a sudden leave of absence. However grateful as I was to have the studio, I found myself unable to create, spending each day sketching little, completing nothing. Midway through my residency, it was announced that the studio resident died the day that I received my keys.
I realized why I could not create in her space: She was not done with it. I decided to write to her, nine letters for every day that I would occupy her studio, the nine days after her death. One of these letters consisted solely of the alphabet, written nine times, so that she may respond to each of my letters with her own.
I left the installation in the studio with the door unlocked when I returned my keys. Residents paid their respects. I donated the piece to her family, as it was a collaboration and in my mind, rightfully theirs.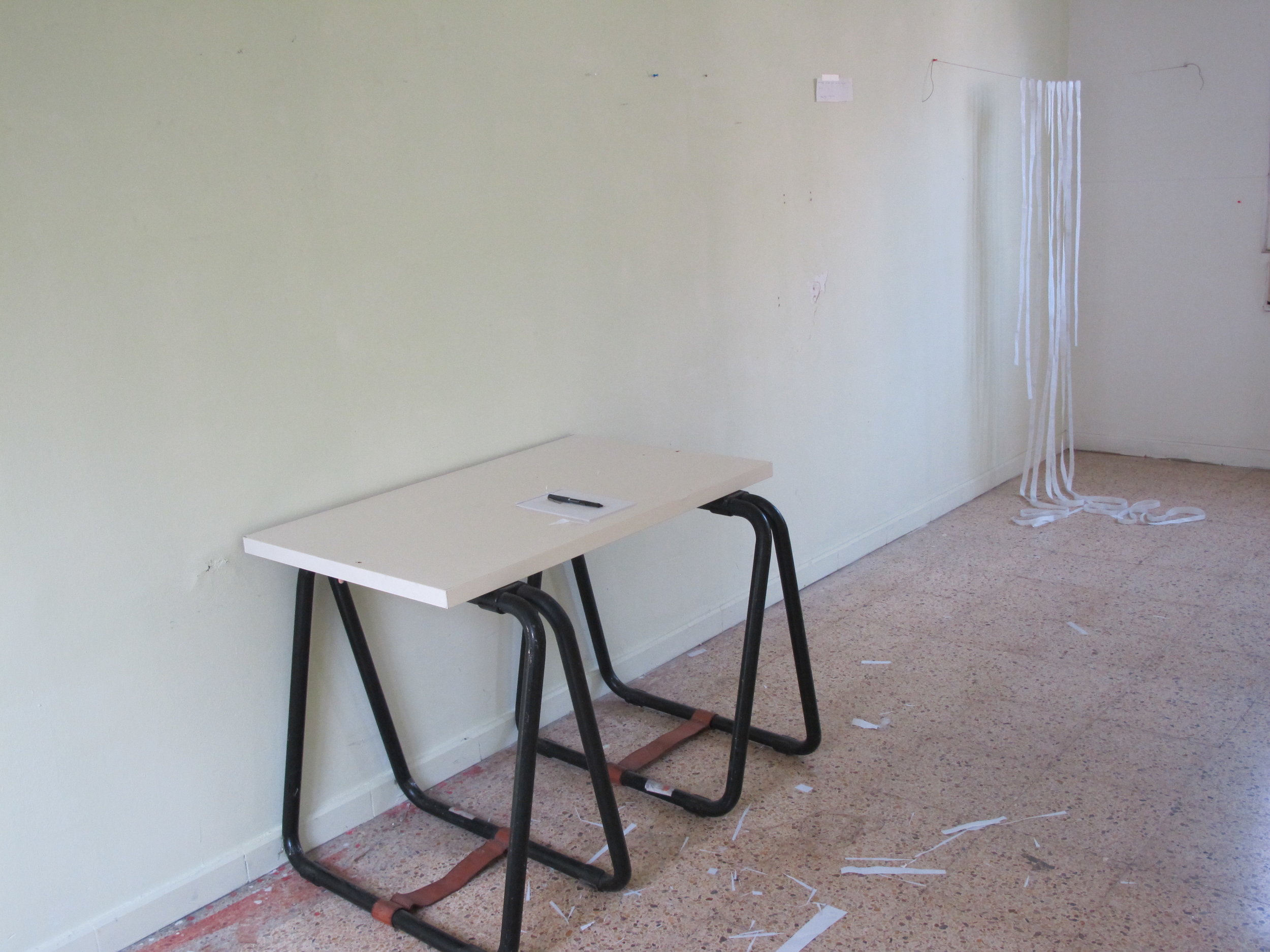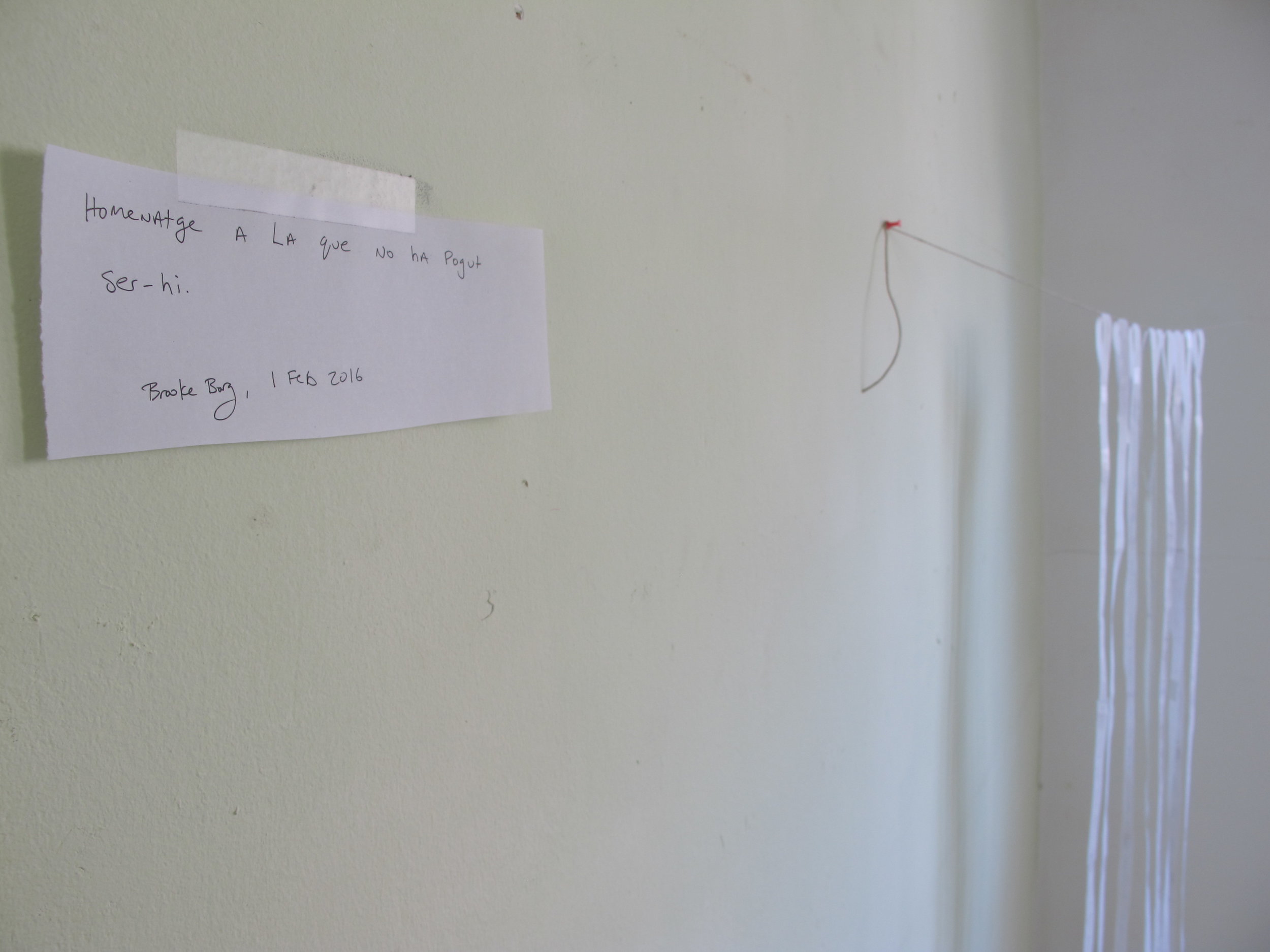 Homenatge a la que no ha pogut ser-hi.